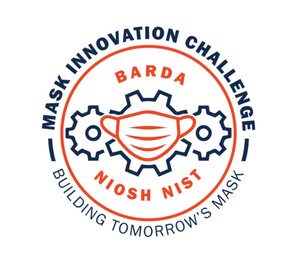 BARDA/NIOSH/NIST 2021 Phase 1 Winner & 2022 Phase 2 Runner Up!
Flo Mask Pro was selected by BARDA, NIOSH, and NIST as an innovative mask, winning Phase 1 of the mask competition and coming in 2nd place for Phase 2.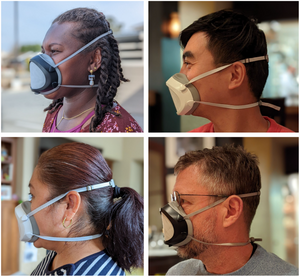 Inclusive design with two sizes.
Size 1: Low/Med Nose Bridge
A lower nose bridge is common for those of Asian, Pacific Islander, and African descent. We've developed a size with a more shallow nose curvature to ensure a perfect fit.
Size 2: Med/High Nose Bridge
A higher nose bridge is common for those of European and Hispanic descent. Our larger size has a more generous curvature for those with a taller bridge.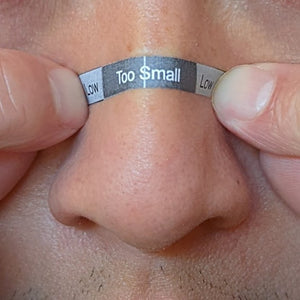 Not sure what size to choose?
Use our nose bridge print out tool here (to ensure accurate scaling, please print directly from Adobe Acrobat).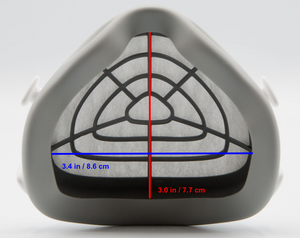 A proper fit.
A unique shape for 90%+ of adults
Our mask dimensions are sized to fit over 90% of the world's adult population. Please verify your nose bridge (starting just below the bony part) to chin (center) distance is at least 3 inches.
The ~10% outliers
Flo Mask Pro may be challenged to fit those with: Roman shaped nose bridges, sharp/narrow nose bridges, narrow face, or small face size (short nose to chin). Note we do not allow returns as we do not sell used items, so please check your measurements prior to ordering.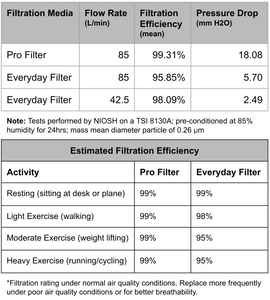 NIOSH tested and proven to perform.
Pro Filter
Utilizing next generation filtration technology, our Pro Filter line has been tested to filter over 99% of sub-micron particles for when you need the very best we offer. Our Pro Filter has also been tested to achieve FFP2 and KN95 standards.
Each Pro Filter is rated for up to 40 hours of use*.
Everyday Filter
Sometimes, breathability is just as important. Our Everyday Filter line offers nearly 3x the breathability of most N95 masks, while still achieving 95% filtration efficiency, allowing you to go about your daily activities with confidence. Our Everyday Filter has been tested to achieve KN95 standards.
Each Everyday Filter is rated for up to 20 hours of use*.